Log onto the website www.tradeswap.net allow the location pop up for search purposes.
Click LOGIN on the top right hand corner.
Enter your email address into the User Name field.
Click FORGOT PASSWORD - and a temporary password will be sent to your email address. If you don't receive it, please check your SPAM or junk box. If in SPAM/Junk, save the email to your contacts folder so you receive future emails straight to your inbox.
Use this temp password to then login you will see HI (your name) in the top right hand corner. Click here.
A drop-down menu will then appear. Click the tab CHANGE PASSWORD and change yours to one you will remember.
The other tabs on this drop-down menu are:

ACCOUNT
AUCTION
MY REFERRALS
MY TRADERS
PRODUCTS AND SERVICES
PROFILE
TRANSACTIONS
LOGOUT
ACCOUNT: This is where you set up your account details. Click the GET ACCESS CODE button. An access code will be sent to your email, enter this code in the field provided and click VALIDATE CODE.
You will now be able to enter your account details.
This is the only field on the site where you can edit your email address.
Entering your bank details is only necessary if you are referring other businesses and want to receive 'Cash Back' payments into your bank account.
You MUST enter your credit/debit card details before you can make a purchase. When details are entered you must click SAVE.
This is also the place to change your STAFF PASSWORDS. This would be used if you have staff processing sales for your business. An example would be restaurants where staff need to process sales. A staff account can be set up using the main account email but the staff member has a different login.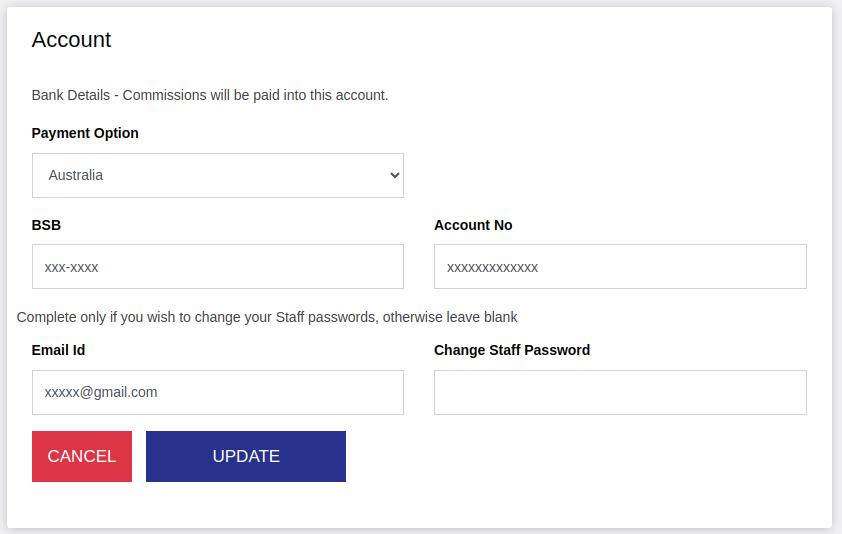 AUCTION:
This is where you can auction any products you have for sale. To do this, click the CREATE LISTING tab on the top right-hand side.
Enter information in all the fields listed and then upload up to 5 photo's using IMAGE FILES ONLY. Click add listing and your product will be live on the auction site. If you would like to add this product to the website, click COPY TO PRODUCT and this will be done instantly.
MY REFERRALS:
Under the JOINED TRADER tab, you will see a list of businesses that you have referred and that have joined Tradeswap. Under NOT JOINED TRADER you will see a list of businesses you have referred who haven't yet joined.
To join businesses, click the REFER A FRIEND tab at the top of the home page.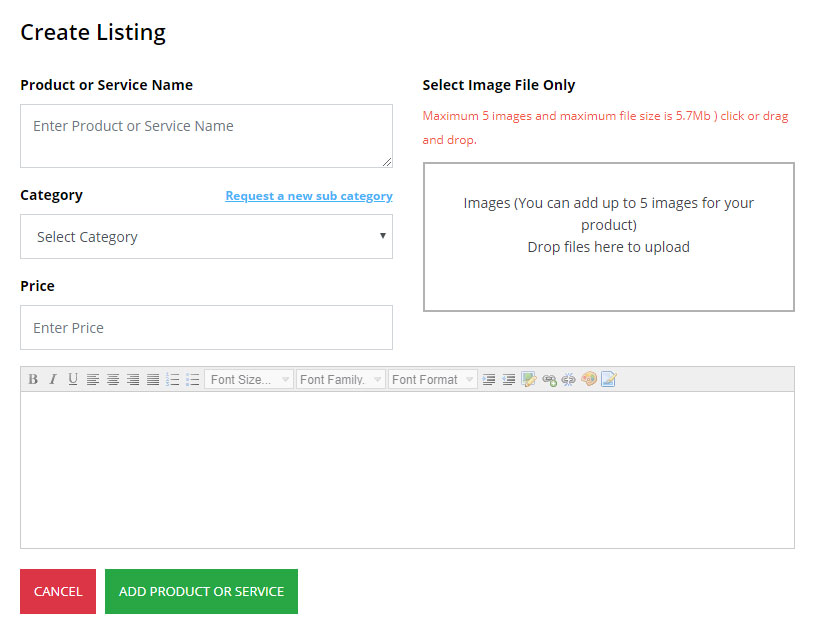 MY TRADERS:
This shows you a list of all traders you have referred and what they have traded. This area also shows you your downline.
PRODUCTS AND SERVICES:
This is how you list the product or service you wish to trade on the website. It works the same way as the auction site.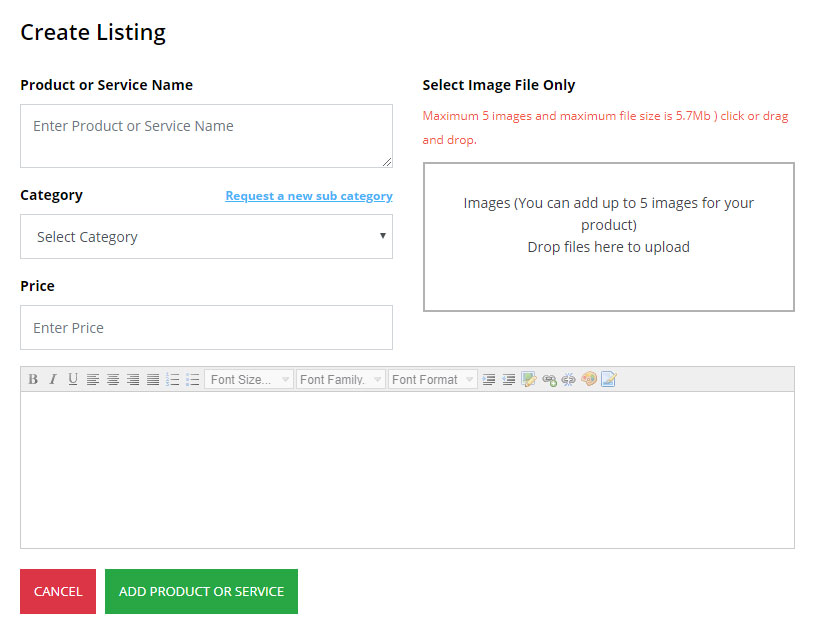 PROFILE:
Where you can edit your profile details except for your email address. This is also where you can give staff access to edit your auction and product and service listings.
TRANSACTIONS:
Where members can view their transaction history and view their current trade and cash balances.
Statements can also be viewed and printed from this tab. Statements are live with transactions showing up immediately.
This is also where you can process payments to other members. Select SEND PAYMENT TO SELLER and enter their details in field.
Check the members details are correct and then enter the transaction details and amount click PAY NOW.
A transaction confirmation message will be sent to both the buyer and seller.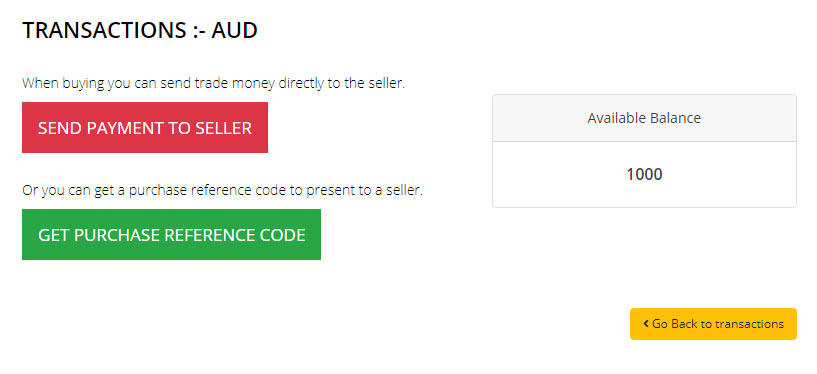 You can also generate a purchase code from this tab.
A purchase code is used when you want to gift someone a trade amount to spend with any member for the amount given or any part thereof. Eg. if you gift a T$50 purchase code and the recipient only spends T$45 of it, the account will only be charged T$45.
Select GET PURCHASE CODE. Then enter the description and amount.